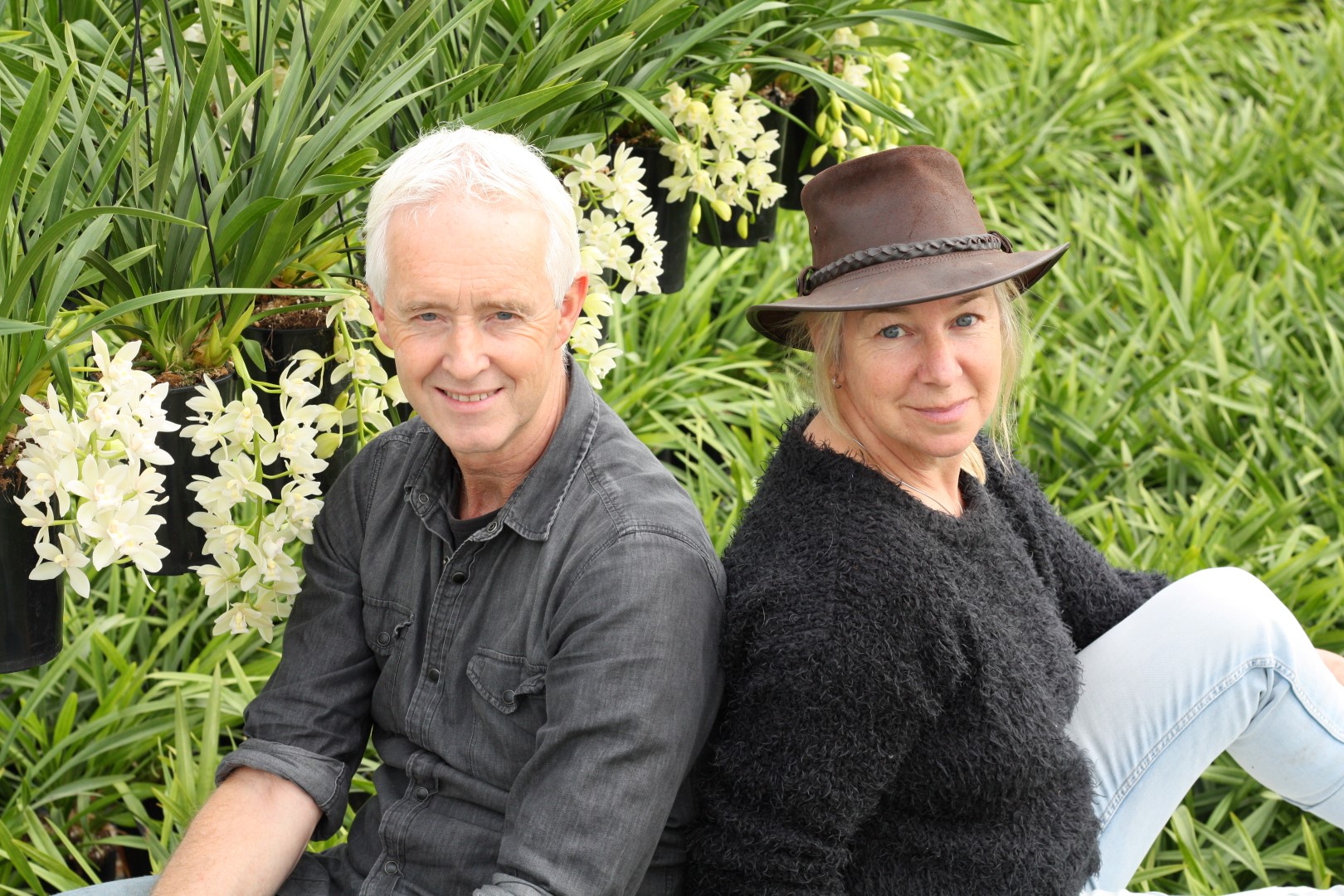 Grown up in a breeders' family you can say that the cultivation of plants at Leo Zwinkels was taken with his mother's milk. When he was twenty, he moved with his brother, to his father's nursery, where they were engaged in the cultivation of various vegetables. Later, only tomatoes remained.
In the year 1995, Leo and his wife Trees changed to growing cutting cymbidiums. At a fair they came across a copy of the Cascade Cymbidium and it was love at first sight. In 2005 they started out of passion with the small-scale cultivation of this species. When they were told in 2007 that they had to get away from their old location, the decision was made quickly: from a nursery of 20,000 square meters they switched to a nursery of 6,000 square meters, exclusively focused on the cultivation of Cascade Cymbidiums.
LZ Orchids is the only grower in Europe of Cascade Cymbidiums. Leo and Trees hope that these special plants, as in Asia, will also become known to the general public in Europe. Or as Leo puts it nicely: 'This orchid is so special because of its natural character. When you see him, you immediately understand why he symbolizes friendship. '
All new varieties of Cascade Cymbidiums grown at LZ Orchids have names that have to do with friendship. Look in our shop for the possibilities.