DE CYMBIDIUM DOEN NIET AAN VAKANTIE
Created :

december 24, 2018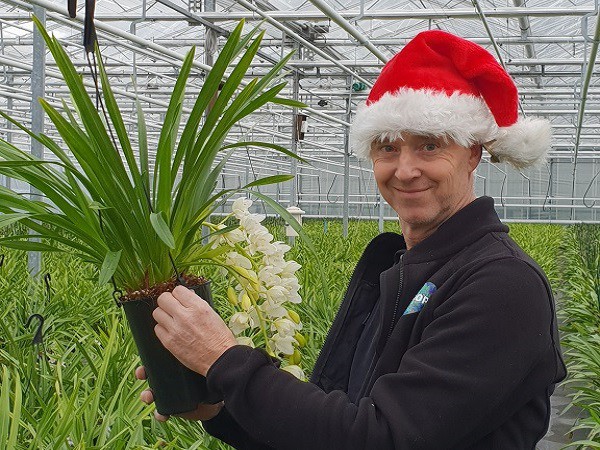 It is almost Christmas and many companies and schools are closed. Just no production and people  enjoy the holidays.
We also enjoy it because the cymbidium is a real winter bloomer, and business as usual.
However, we always see to it that we are very good at Christmas with picking the plants, so we also have more time for each other. But closing the company for 2 weeks and then come and see how everything is there, that is no option.
No problem!!! In summer when the plants just grow, we have time for other things