VACATION TIME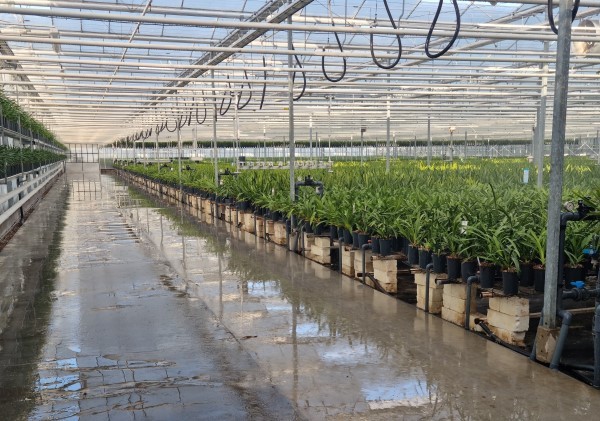 It is now the time that many people go on their well-deserved holiday, a different environment, time for each other and if you lucky nice weather.
We have already been on holiday because I like to be at home with the cymbidiums when it gets really hot like the past few days to keep the climate as good as possible in the greenhouse.
July 19 was such a day, outside it was more than 38 degrees and the plant temperature in the greenhouse was over 41 degrees, despite the cover being chalked and screens being used.
What then helps very well is to use the rain pipe in the morning and early evening to get the temperature down. For example, the average outside temperature was 29.6 degrees while the plant temperature was 28 degrees, still much too warm, but better. 
If you plants are outside be sure that there is enough shadow and water the  plants early in morning or when the sun is almost under.