blog 16-11-2023
Created :

november 16, 2023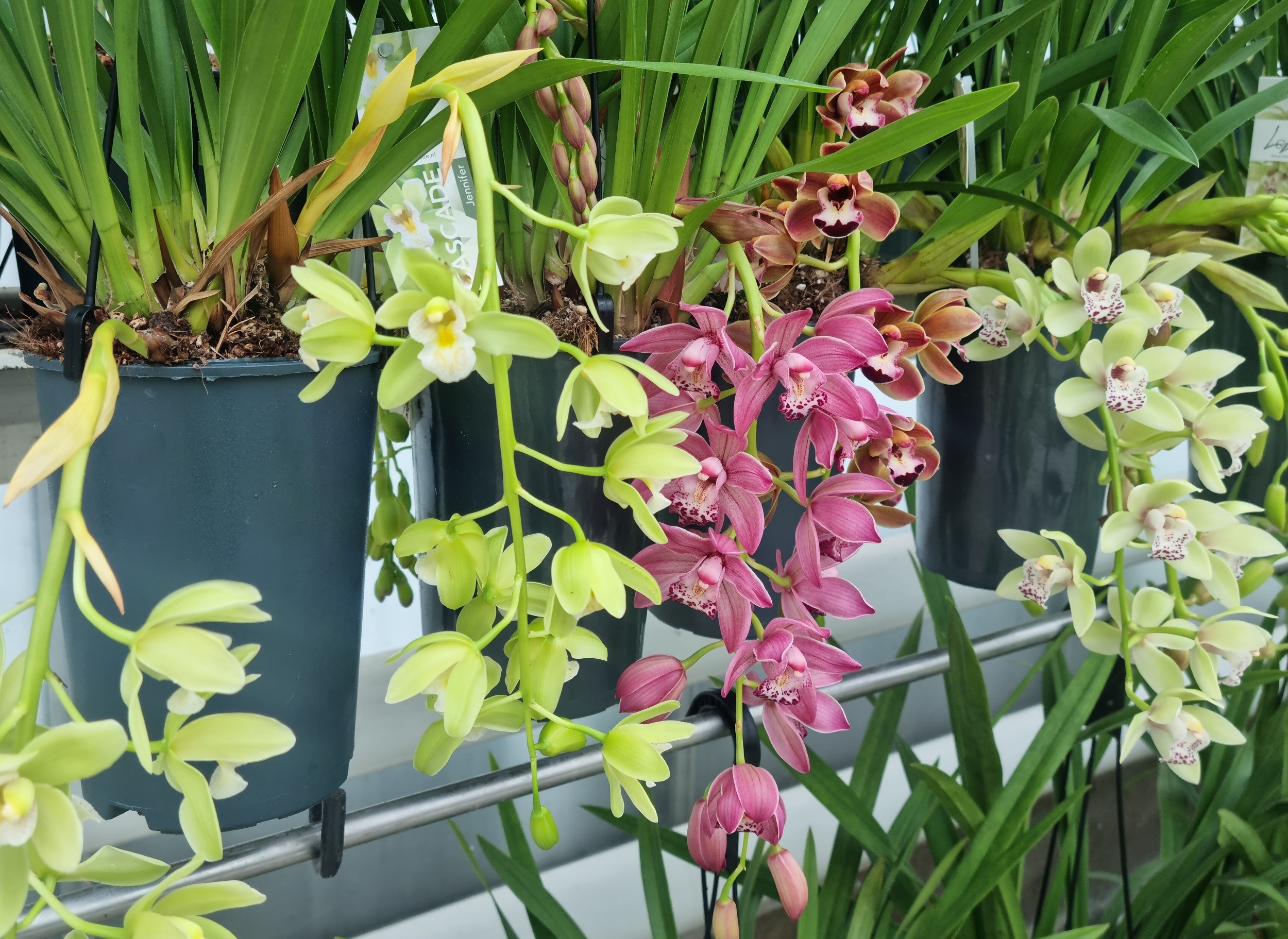 Translation to English, 16-11-2023: Just a quick update, as I mentioned in my latest blog, we started the season early with the cascade cymbidiums. The gaps we expected between the earliest Ice cascade and those that should come a bit later have indeed appeared, but thanks to some extra temperature in the recent period, we've managed to keep everyone satisfied. Now, many beautiful plants are ready to bloom in the coming weeks.
The various colors are thriving, and at the moment, we can offer 9 different varieties: Ice cascade, Anisa, Argiro, Jennifer, Harwin, Novia, Winn, Indian summer. So, the mixed boxes are just fantastic.
Since we could harvest Ice cascade so early, it means that we already have space to set up the first young plants for the next season. This is great for these plants because they can go through the winter with plenty of space and light.
In almost all varieties, the buds are now visible, and it looks very promising. Only for the latest varieties like Cali night, we need to be a bit more patient, but we have some time because these will only bloom at the end of March.