THE MERISTEM PLANTS ARE COMING
Created :

oktober 9, 2018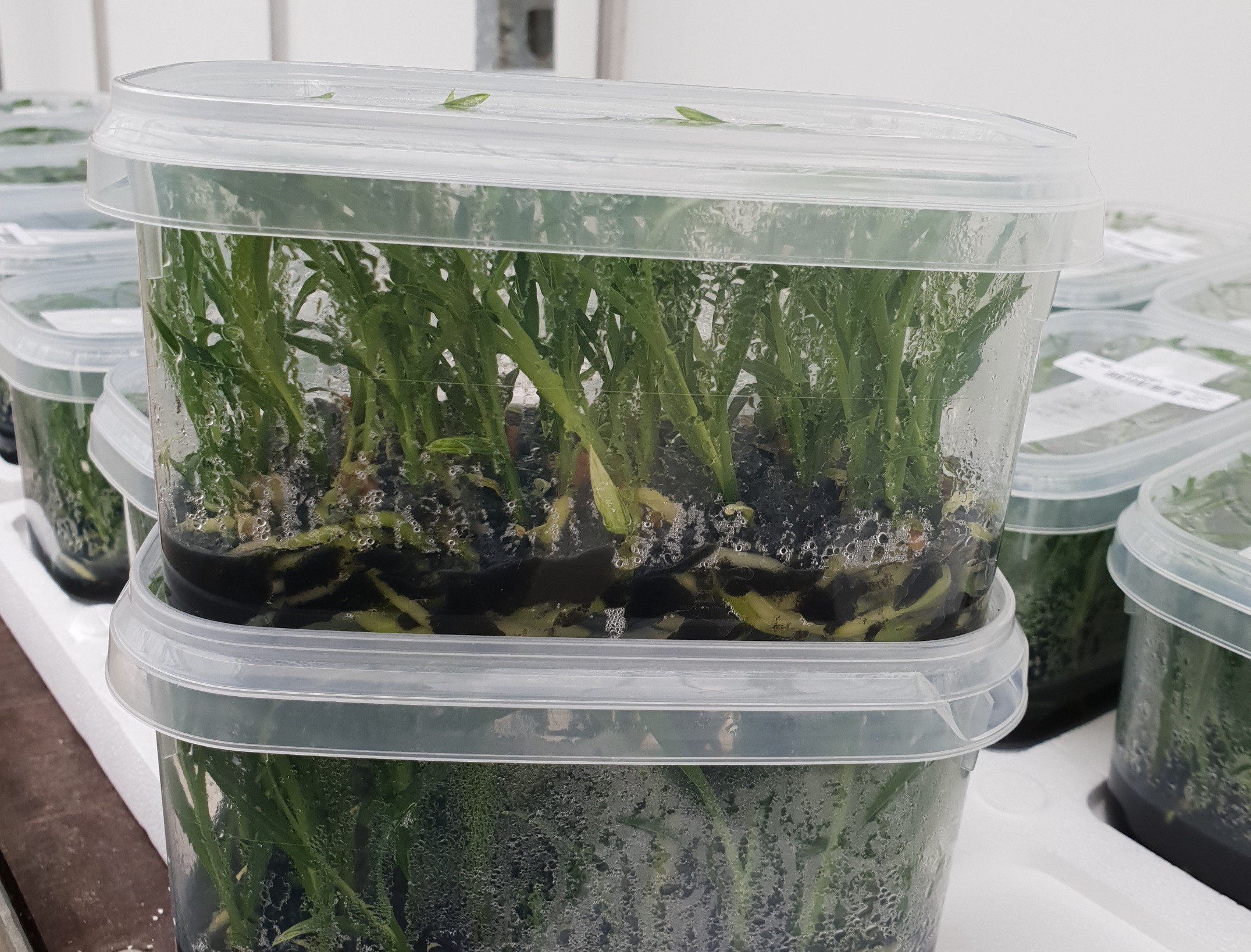 Last week and also the coming weeks we get a lot of plants from the laboratory where our plants are propagated.
After we have brought the young shoots about 1.5 years ago for the propagation, they are now ready to potting them in
a 52-hole tray with cocos. The first week under the protection of acrylic cloth, then they can enjoy the autumn sun.