THE SUMMER IS OVER
Created :

september 16, 2019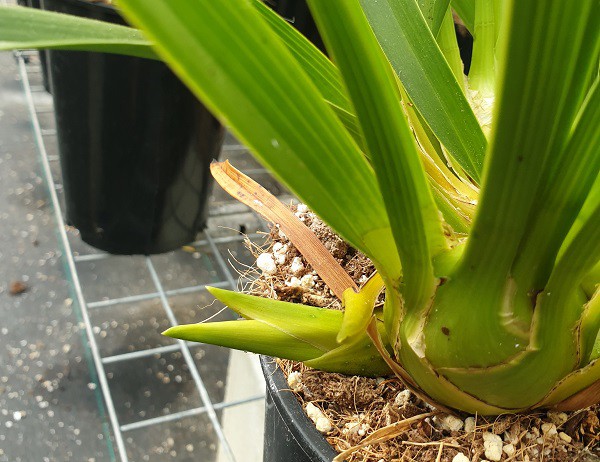 It was another special summer, it starts late, then 3 periodes of heat from the end of June.
What would this mean for the production of the cymbidium?
As it looks now, we are going to have the first plants in bloom at the beginning of October, according to the planning. But what's more special, I can already see buds in species that should not flower until March, so it's probably not going to be a standard year again.
That remains special with the cascade cymbidiums, despite the experience of more than 40 years of growing cymbidium, it continues to surprise.
So full of healthy tensions, we look forward to the new season again.
With well-known species such as Ice Cascade, Indian Summer, Auburn, Cali night but also with newcomers such as Karina, Prem, Aimee, Pumilow, Street tango, Argiro, Joker, Devon railway, Hutchings and back, Jennifer and Sakura and naturally Kiwi midnight.
We all have the young plants from the laboratory within this year and have already been potted. We always want to have them in before mid-September so we succeeded.
Unfortunately, we did not receive all the species that we had brought in due to fungi in the laboratory, so for some beautiful new species we have a year longer patience.